K-Type Keep Calm is the typeface of choice for BBC quiz show, Richard Osman's House of Games.
In addition to extensive use of the uppercase for the strong, elegant headings throughout the show, the newly-designed lowercase, selected for its superb legibility and reliability, is used for quiz captions and end credits.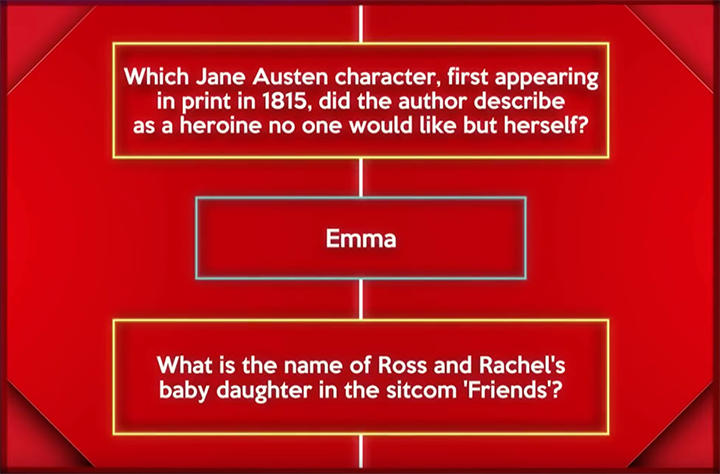 Also cropping up on the box is K-Type Penny Lane, appropriately chosen for the title graphic and break bumpers to the Carpool Karaoke special, When Corden Met McCartney.