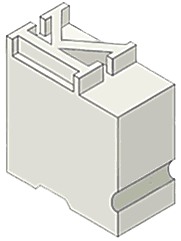 K-Type is a small, independent type foundry based in Manchester England, offering a unique range of high quality 'free for personal use' fonts, and pay fonts which are modestly and simply priced for designers, small businesses and large organisations.
K-Type is the foundry of designer and mailartist, Keith Bates. In addition to creating new typefaces resulting from formal experimentation, many K-Type fonts show the influence of inspirational artists and designers, many exploring the mix of insular and eclectic that has forged the typographical landscape of Britain and America.
K-Type is also keen to make affordable fonts from styles which possess cultural currency or an existing social presence, generally redrawn to include comprehensive character sets containing a full complement of Latin Extended-A glyphs. New, previously unavailable weights and italics are often designed and added.
To celebrate the launch of the K-Type website, all weights of our web-friendly megaface, Sinkin Sans , are absolutely free for Commercial and Personal use. Specially developed for this site, it's a robust sans serif in nine weights plus italics that's raring to be @font-faced.